Maris Stella adopts a professional, spirited, and committed approach to our extramural sporting programme. Offering a huge range of sports including surfing, springboard diving, soccer, and waterpolo to name a few, many of Maris Stella's coaches have either played for South Africa or have coached South African teams. The school's sporting teams compete and succeed at the highest levels, participating with full commitment and showcasing the team spirit for which Maris Stella is renowned. Excellence, in each girl's own capacity, is what they strive for.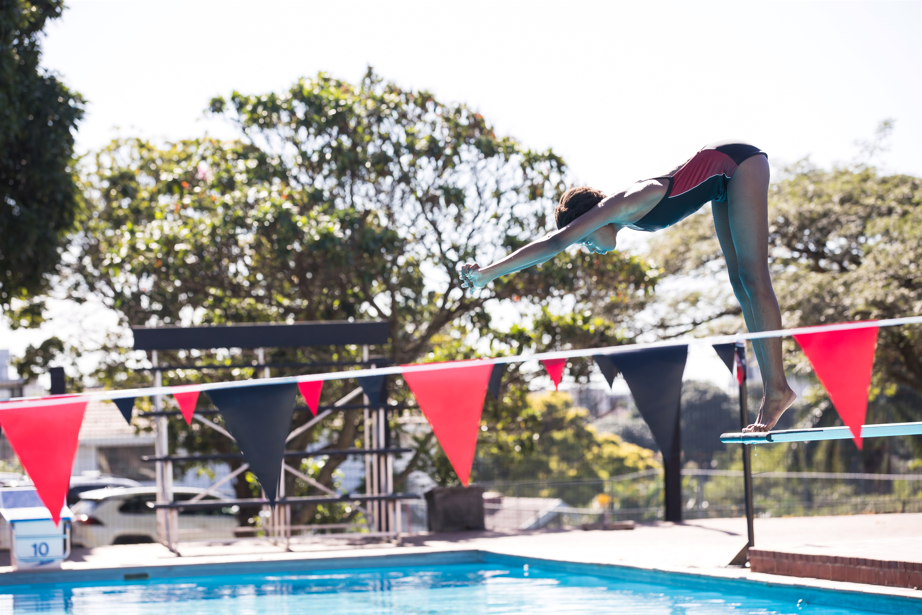 It is compulsory for all girls to participate in one sporting, cultural or school community project every term. Our Sports staff and coaches are specialists in their particular sporting code, and we offer a wide range of activities to cater for different levels of ability and performance. We want each girl to be an ambassador for Maris Stella. We would much rather have a team of committed girls who all strive for the same goal than a team of individuals.
The girls at Maris Stella enjoy a rich variety of Music, Art and Drama, both within and outside of the classroom. Our dedicated Drama Department comprises of two teaching rooms and a large movement room. Our Drama Department not only produces excellent Matric results, but also an annual professional production, which showcases the musical and dramatic talent at Maris Stella.
Music and Art are firmly entrenched in our curriculum and our Choirs participate in a variety of competitions and festivals. We also offer private tuition for several musical instruments.
The culture of excellence extends to Public Speaking at Maris Stella. We participate in the Durban Coastal Debating League and enter a variety of Public Speaking competitions. Toastmasters is offered in Grade 11 and is a valuable platform to develop life skills and confidence in our young ladies. A number of our girls are members of the Durban Youth Council.
Maris Stella has excellent facilities. Our magnificent Multi-Purpose Centre (MPC) is used for Indoor Hockey, Action Netball, PE lessons and a host of other activities. It is a hive of activity and during the Indoor Hockey season, the KZN Hockey Association uses our MPC for both schools, women's and men's league matches. We have a beautiful swimming pool, 3 tennis courts and 3 netball courts. Please click on the different phase tabs to see the variety of sport and cultural activities on offer at Maris Stella for each phase, and visit the News and Media section for updated results and achievements.