In Our Shoes
The I Heart Maris Stella market is one of the best events in our school year. For us, it means we are able to hang out with friends, eat delicious food, go on rides and even shop a little bit. There was a tea garden for those who wished to enjoy a cup of tea, coffee and cakes, even on one of the hottest days in September.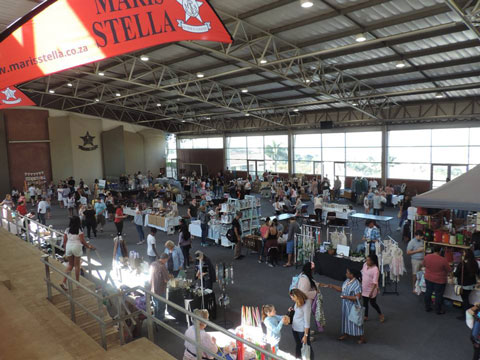 Our first stop was the Fudge Lady where Hanna bought a packet of candy-floss as per the tradition of ours. We then proceeded to walk the MPC floor, munching our candy-floss and Kaylee bought a snazzy denim jacket which she had wanted for the longest time.
After finishing our candy-floss, we wanted to go on some rides. The hamster ball was our favourite ride because halfway Kaylee fell flat on her stomach inside the ball which made Hanna erupt in fits of laughter. Soon after the rides we were starving, so we went to the legendary Chip 'n Dip. We decided to meet up with Jess and Keisha on the steps of the MPC once we all got our chips.
Jodi and Arya arrived soon after we finished our chips so we went off to get vibrant blue slush puppies. Jess and Keisha said they would meet up with us later and we did on the stairs outside the hall, overlooking the pool. We sat there for a while watching all the people walking up and down the hill and waving at friends passing.
Unfortunately this was the end of our day because our moms had arrived to collect us, so we said goodbye, knowing we would see everyone on Monday at school. So ended our day at the I Heart Maris Stella market 2017. We can't wait for 2018.
Did you enjoy being in our shoes?
Hugs, Hanna and Kaylee